Brand NEW to Escorting Canadian Student Morgan EXCLUSIVE at Hamiltons,
Morgan is absolutely stunning. This Canadian angel has amazing full succulent kissable lips and huge soft pleading come get me eyes that have a way of looking at you that automatically increases your heart rate by 10%. All this plus a wonderful personality she is the kind of girl one remembers for a lifetime.
Her spontaneous and natural character will give your date a familiar feel. Morgan enjoys her life to the fullest; she loves the big and small adventures that life offers.
Morgan is in fantastic shape and is an engaging conversationalist, the ideal companion for any social occasion.
Please excuse Morgan's selfies she is having a professional shoot shortly.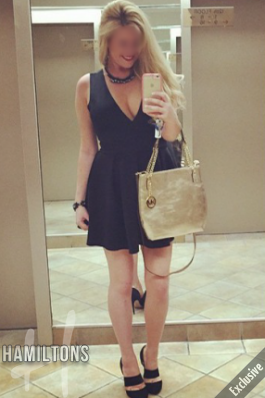 MORGAN
<CLICK HERE to see more ravishing photos